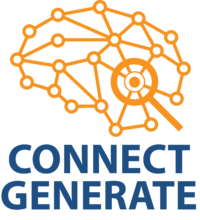 German Network for Research on Autoimmune Encephalitis
The research network CONNECT-GENERATE aims at improving the diagnosis and treatment of people with autoimmune encephalitis, a rare but treatable form of brain inflammation. This is to be achieved by integrating research projects on genetic causes, imaging characteristics, immunological basics and molecular network effects as well as research on the efficacy of plasma cell-targeted therapeutics.
Knowledge gained in the diagnosis and therapy of antibody-associated autoimmune encephalitis may also be transferred to other common and rarer neuroimmunological diseases such as subgroups of multiple sclerosis or neuromyelitis optica spectrum diseases. The professionalisation of the national patient register and the structured networking of national and international biomaterial banks are also an important tasks of the network.
As part of the German Network for Research into Autoimmune Encephalitis (www.GENERATE-net.de), the network scientists have already made an important contribution to the national networking of practitioners and researchers as well as practitioners and patients. The network already offers regular information letters, server-based registries, pseudonymized clinical data and biomaterials for research projects and their coordination. There are already years of preparatory work and extensive pre-publications in international journals.
Projects

IMPROVE-GENERATE – Improving and expanding the registry of GENERATE: PD Dr. Frank Leypoldt, University Hospital Schleswig-Holstein Kiel and Prof. Dr. Klaus-Peter Wandinger, University Hospital Schleswig-Holstein Lübeck.
RE-GENERATE – Coordinating and advancing repositories within GENERATE: PD Dr. Jan Lewerenz, Universitätsklinikum Ulm; Prof. Dr. Tania Kümpfel, Medical Center of the University of Munich; Prof. Dr. Klaus-Peter Wandinger, University Hospital Schleswig-Holstein Lübeck and Prof. Dr. Albert Becker, University Hospital Bonn.
Elucidating genetic predisposition in autoimmune encephalitis: Prof. Dr. Gregor Kuhlenbäumer and PD Dr. Frank Leypoldt, University Hospital Schleswig-Holstein Kiel.
Identifying the first events in autoimmune encephalitis: Plasma cell trafficking and B-cell-receptor repertoire analysis: PD Dr. Harald Prüß, Charité Berlin und Prof. Dr. Norbert Goebels, Düsseldorf University Hospital.
Studying mechanisms of neuronal network and behavioural dysfunction in autoimmune encephalitis: Prof. Dr. Christian Geis, University Hospital Jena.
Applying advanced longitudinal structural MRI analyses in autoimmune encephalitis: Dr. Carsten Finke and PD Dr. Michael Scheel, Charité Berlin and Prof. Dr. Thorsten Bartsch, University Hospital Schleswig-Holstein Kiel.
GENERATE-BOOST – Treating AE: A multicenter randomized, controlled, double-blinded trial to evaluate efficacy and safety of bortezomib in patients with severe autoimmune encephalitis : Prof. Dr. Christian Geis and Prof. Dr. André Scherag, University Hospital Jena and PD Dr. Harald Prüß, Charité Berlin.

Contact

PD Dr. med. Frank Leypoldt
Christian-Albrechts-Universität Kiel
Institut für Klinische Chemie und Klinik für Neurologie
Arnold-Heller-Str. 3
24105 Kiel

Tel. +49 431 50016209
Email: Frank.leypoldt@uksh.de
Website: www.generate-net.de