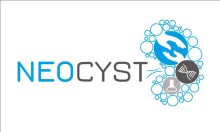 Network of Early Onset Cystic Kidney Disease (NEOCYST)
Hereditary cystic kidney diseases are among the most common causes of chronic renal failure in children. As a multidisciplinary network of clinicians, geneticists and basic scientific researchers, NEOCYST is dedicated to the comprehensive research and improved care of patients with hereditary cystic kidney diseases in childhood.
Despite considerable progress in molecular understanding of the disease, genetic heterogeneity (>100 known genes), clinical variability and the lack of disease-specific biomarkers continue to cause considerable difficulties. The NEOCYST network is tackling these challenges by combining continued rapid development at the molecular level with improved clinical recording of individual disease courses and thus transferring molecular findings to patient care.
Based on the infrastructure established in the first project phase 2016-2019 (patient database, biomaterial database, web portal), a detailed analysis of the different disease courses is now to be carried out. In particular, this analysis will focus on symptoms that do not affect the kidneys, such as impaired vision, liver fibrosis, olfactory disorders and their long-term consequences. In addition, neuropsychological symptoms from the autism spectrum will be examined in the group of patients with mutations in the HNF1ß gene.
The back-to-back analysis of different genetic defects will allow the identification of gene-specific clinical characteristics, which in turn can influence the clinical management. Biosamples of affected patients will be used to identify disease-specific predictive markers.
The network provides various innovative techniques such as cell programming, modern gene technology, comprehensive characterization of cilia structure and function, high-throughput drug screening and research on 3D spheroids. These opportunities will advance both – an improved understanding of the disease and the identification of potential therapeutic approaches. For the first time, validated surveys on quality of life will provide an objective impression of the limitations of affected patients in everyday life, which in turn will serve to establish objective therapy goals for future therapy studies
Projects
Coordination office of NEOCYST (Prof. Martin Konrad, Dr. Jens König, University of Münster)
Deep phenotyping of early onset hereditary cystic kidney diseases and associated ciliopathies (Dr. Jens König, PD. Joachim Gerß, University of Münster, PD. Max Liebau, University of Cologne, Dr. Metin Cetiner, University of Duisburg-Essen, Prof. Stefanie Weber, Universität of Marburg)
NEOCYST Autism spectrum disorders (Prof. Stefanie Weber, Prof. Katja Becker, Prof. Inge Kamp-Becker; University of Marburg)
Patient centered outcome measures (PCOM); (Prof. Franz Schaefer, University of Heidelberg, Dr. Charlotte Gimpel, University of Freiburg)
Education / Dissemination (Dr. Metin Cetiner, University of Duisburg-Essen)
NEOCYST Registry Infrastructure (Dr. Holger Storf; University of Frankfurt)
Molecular characterization of cystic kidney disases (Prof. Carsten Bergmann; Bioscientia, Ingelheim)
Translating functional understanding of ciliopathy mutations to the development of therapeutic strategies and interventions (PD. Max Liebau, Prof. Bernhard Schermer, University of Cologne, Prof. Heymut Omran, Dr. Petra Pennekamp, University of Münster, Prof. Dieter Haffner, Dr. Wolfgang Ziegler, Hannover Medical School, Prof. Franz Schaefer, Prof. Norbert Gretz, University of Heidelberg, Prof. Carsten Bergmann, Sören Lienkamp, University of Freiburg)
Proteomics und Metabolomics (Prof. Lars Pape, Dr. Jens Drube; Hannover Medical School)
NEOCYST Central Biobank (Prof. Thomas Illig; Hannover Medical School)
Contact
Coordinating investigator:
Prof. Dr. Martin Konrad
University Children's Hospital Münster
General Pediatrics
Pediatric Nephrologie
Waldeyerstrasse 22
48149 Münster
Deutschland
Tel: +49-251-9813331
Fax: +49- 251-9813336
E-mail: konradma@uni-muenster.de
Website:
www.neocyst.de
Publications