STOP-FSGS - Speed Translation-Oriented Progress to Treat FSGS
What is a Focal Segmental Glomerulosclerosis?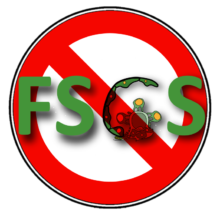 Idiopathic (primary) FSGS is a rare disease affecting an estimated 2,000 people in Germany. Its secondary form represents a major cause for irreversible loss of renal function and life-long need for dialysis or transplantation.
Research of the STOP-FSGS network
Building on novel methods and insights into patho-mechanisms of FSGS in the previous funding period, the present consortium brings together some of Germany's most renowned FSGS experts. The consortium addresses key questions focussing on the initiation, diagnosis and novel therapies of FSGS. Regarding the initiation of FSGS, circulating permeability factors (Schiffer) and genetic causes (Huber) will be explored using innovative parabiotic animal models and high-end 'omics platforms.
Furthermore, the role of individual glomerular cells for regeneration (Endlich) and the loss of renal function (Moeller) will be investigated. Novel therapeutic concepts will be investigated in preclinical studies with a focus on candidate signalling pathways identified in the previous funding period (Boor, Moeller). In addition, available drugs will be screened using a novel in vivo assay (Endlich). Rapid translation to clinic continues to be a major focus of this consortium. Endlich will validate a new diagnostic test to differentiateprimary from secondary FSGS using super-resolution microscopy.
Our specialized clinics for FSGS patients will provide access to novel therapies and participate in guidelines (Huber, Moeller, Schiffer). Finally, a national FOrMe FSGS patient registry will be created from existing regional biobanks to facilitate future clinical trials.
Projects
The role of MIF signaling in FSGS: Prof. Peter Boor, PhD, RWTH Aachen University.
Identification of therapeutic drugs and pathogenetic mechanisms of FSGS in zebrafish larvae: Prof. Dr. rer. nat. Nicole Endlich, University Medicine Greifswald.
Unraveling novel metabolic and genetic pathways in FSGS: Prof. Dr. med. Tobias Huber, University Medical Center Hamburg-Eppendorf.
FSGS: Pathogenesis and novel therapeutic approaches: Prof. Dr. med. Marcus Möller, RWTH Aachen University.
Characterization and functional analysis of soluble factors in FSGS in a zebrafish parabiosis model: Prof. Dr. med. Mario Schiffer, Universitätsklinikum Erlangen.
A national registry for FSGS patients: Prof. Dr. med. Thomas Benzing and Prof. Dr. med. Paul Brinkkötter, University Hospital Cologne.
Contact
Coordinating investigator:
Prof. Dr. med. Marcus J. Moeller
Uniklinikum RWTH Aachen
Nephrology and Clinical Immunology
Pauwelsstrasse 30, D-52074 Aachen
Telephone 0241-8035204
Fax 0241-8082446
E-mail: mmoeller@ukaachen.de

Publications