TreatHSP.net - Translational research on Hereditary Spastic Paraplegias
What are Hereditary Spastic Paraplegias?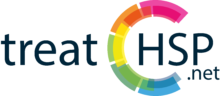 Hereditary Spastic Paraplegias (HSP) are clinically and genetically highly heterogeneous neurodegenerative disorders primarily affecting the long axons of the corticospinal tract, leading to progressive lower limb spasticity and weakness. Implementation of causal treatment options is hampered by the genetic and pathophysiological heterogeneity that leads to fragmentation of research efforts.
Research of TreatHSP.net
TreatHSP.net will therefore concentrate its translation-oriented research approach on pathophysiological key pathways of HSP (mitochondrial – ER/microtubule-related – endo-lyso-autophagosomal related) that unify multiple and frequent forms of HSP. To make substantial progress towards implementation of novel therapies TreatHSP.net will (i) generate a shared infrastructure that provides federated access to clinical data, biological samples and OMICS data for TreatHSP.net and beyond, (ii) systematically develop and validate outcome parameters for clinical trials including sensor-based, patient- and caregiver-reported as well as molecular outcomes, (iii) use unbiased high-throughput approaches in murine as well as stem cell-derived human models of HSP to identify shared pathways and novel therapeutic targets, and (iv) prioritize drug-repurposing strategies to evaluate novel therapeutic approaches in preclinical trials that promise rapid translatability to human trials.
Experts of TreatHSP.net are actively involved in the European Reference Network on Neurological Diseases (ERN-RND).
Projects
Coordination and central infrastructure : PD Dr. Rebecca Schüle, Eberhard Karls University Tübingen – University Hospital and Faculty of Medicine.
Sensor-based monitoring of gait impairments in HSP patients and real-life application: Prof. Dr. Jürgen Winkler and Dr. Heiko Gaßner, Universitätsklinikum Erlangen and PD Dr. med. Zacharias Kohl, University Hospital Regensburg.
Patient-centered outcome parameters in HSP: development and validation of patient- and caregiver reported outcomes: Prof. Dr. Stephan Klebe and Prof. Dr. Karl-Heinz Jöckel, Essen University Hospital.
iPSC-based neuronal models for biomarker discovery and therapeutic target identification in SPG4 and SPG31: Prof. Dr. Ludger Schöls and Dr. Stefan Hauser, University of Tübingen – German Center for Neurodegenerative Diseases (DZNE).
Untargeted metabolomics in murine models for HSP: towards pathway identification and biomarker development: Prof. Dr. Christian Hübner, Jena University Hospital.
Missing heritability in HSP – non-coding variation in known HSP genes: PD Dr. Rebecca Schüle and Prof. Dr. Stephan Ossowski, Eberhard Karls University Tübingen – University Hospital and Faculty of Medicine.
Deciphering GSK3ß dependent mechanisms in pluripotent stem cell derived neuronal models of AR complicated HSPs : Prof. Dr. Beate Winner und Dr. Martin Regensburger, Friedrich-Alexander-Universität Erlangen-Nürnberg (FAU) – Universitätsklinikum Erlangen.
Pathogenic mechanisms and therapeutic avenues for HSP caused by mutations in SPG7: Prof. Dr. Elena Rugarli, University of Cologne.
Inflammation as target to treat SPG11: repurposing immune modulatory drugs for treatment of a genetically-mediated disorder of the nervous system: Prof. Dr. Rudolf Martini, University Hospital of Würzburg.
Contact
PD Dr. Rebecca Schüle
Center for Neurology and Hertie Institute for Clinical Brain Research
Department of Neurodegenerative Disease
Otfried-Müller-Str. 27
72076 Tübingen
Tel. +49 7071 29-81927
E-Mail: rebecca.schuele-freyer@uni-tuebingen.de
Website:
www.treathsp.net
Website Research Network TreatHSP.net
Clinical Studies TreatHSP.net